Mod Description
The Ministry Of Transport test must be undertaken every year once the vehicle is 3 years old. This page will tell you everything you need to know.
Mod Details
Premium
No
Difficulty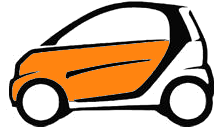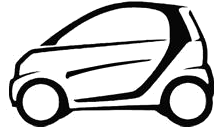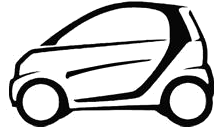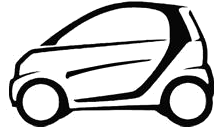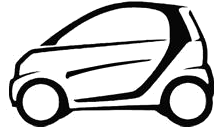 Mod ID
544
Credit
Evilution
Cost
££5 - £50
For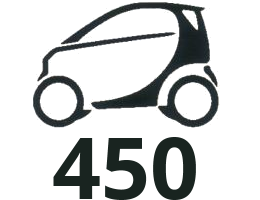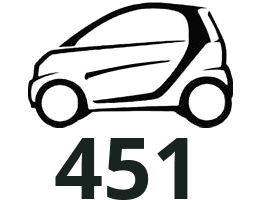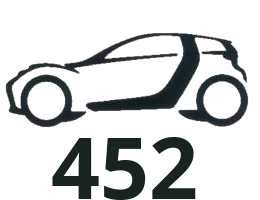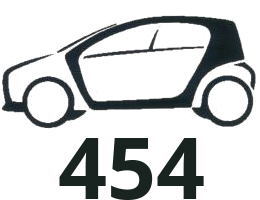 Link
https://www.evilution.co.uk/mod/the-uk-mot-test.htm
Copy to Clipboard
When Do I Need An MOT?
3 years from the registration date of your car, look on your V5 or V5C.
Then every year from the date of the first MOT.

Remembering To Get An MOT
This is the hard one. 3 years after buying a new car you are supposed to just remember to get it tested, and then every year from that point onwards. This is unlikely, easily forgotten and isn't helped by the lack of reminders that you get like with road tax and insurance.
Most of you will have forgotten to get an MOT at some point, I know I have.
In 2009, MOT certificates started being issued with a sticker to be placed near the tax disc which had the space for you to write the next MOT date on. Let's be honest, you hadn't noticed and it wouldn't have reminded you even if you had. We don't want more stuff stuck on the windscreen.
The answer comes, as it usually does these days, through 1 of many internet services.

F
ollow Up Then
Memo To Me
Remind Time
Email Remind
Candor
Etc etc. There are loads of these services. Most are free and will email you on the day you set.
Some will, for a fee, send you a text reminder. Just set up your MOT reminder, sit back and wait.

The DVLA have their
own version
of this service but it costs £1.50 per year per car for 1 text.
How Much Will This Cost?
The recommended price is £50 but a few places will do it cheaper. See bottom of the page.
This obviously doesn't cover any repair work that you may need doing to pass the MOT.
The MOT test is not subject to VAT.
What Does A Garage Look For?
Vehicle identification number
A vehicle identification number must be permanently displayed and legible
Registration plate
Condition, security, legibility and format of letters/numbers
Lights
Condition, operation, security and correct colour.
The headlamps will also be checked to see if the aim is correct.
Speedo illuminates and all warning lights extinguish.
Steering and suspension
Correct condition and operation, no fouling of any parts and shocks are not leaking.
No components broken or bent, no components missing and no excessive wear.
Wipers and washers
Operate to give the driver a clear view of the road.
Windscreen
Condition and drivers view of the road, any oversize chips in zone A.
Horn
Correct operation and type (not musical).
Seatbelts
All seatbelts installed are checked for type, condition, operation and security. All compulsory seatbelts must be in place. Webbing checked for wear and damage.
Security and operation of the locking/release mechanism.
Seats
Front seats secure. Front and rear backseats can be secured in the upright position
Fuel system
No leaks, fuel cap fastens seals securely and flap locks correctly.
Exhaust emissions
Vehicle meets the requirement for exhaust emission. These vary on the age and fuel type of the vehicle. Diesel smarts are measured with a smoke meter.
Exhaust system
Complete, secure, without serious leaks and silences effectively.
Vehicle structure
Free from excessive corrosion or damage in specific areas. No sharp edges
Doors
Open and close. Latch securely in closed position. Front doors should open from inside and outside the vehicle. Rear doors may need to be opened to gain access to testable items.
Mirrors
Presence, condition and security. Must have 1 nearside and optional internal mirror.
Wheels and tyres
Condition, security, tyre size and type, tread depth, damage, distortion and cracks.
Brakes
Condition, operation and performance (efficiency test). Suitable vehicles will be tested on a roller brake tester. Vehicles such as those with permanent 4-wheel drive will be tested either on a suitable road using a properly calibrated and maintained decelerometer or, if one is installed at the test station, a plate brake tester.
Pedal travel checked and rubber checked for wear. Handbrake and mountings checked.
What Does The Garage Not Test?
Reverse light.
Oil or other fluid levels.
Tinted windows.
Spare tyre.
What If The Car Fails?
At most garages you get 7 days to have the problems sorted. If you have the car fixed within that time, many garages will give you a free retest. Ask beforehand.
Subsidised MOTs For Smart Owners
If you are lucky enough to live in the sunny South-East, you will no doubt have heard of Chequered Flag in Strood. They quite often have offers like a £5 MOT or a free MOT with a B service etc.
Contact them to see how they can help you.