Mod Details
Premium
No
Difficulty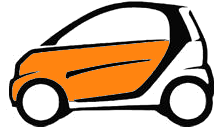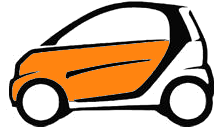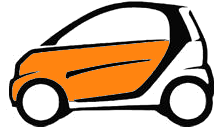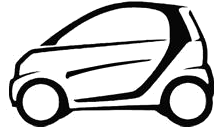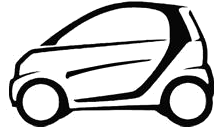 Mod ID
1749
Credit
evilution
For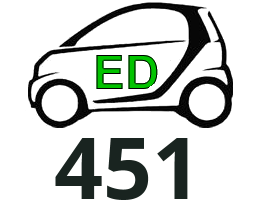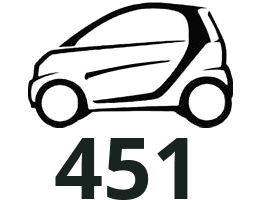 Link
https://www.evilution.co.uk/mod/451-washer-bottle-removal.htm
Copy to Clipboard
Get ready because you're about to do a lot of pre-work just so you can get access to this washer tank.
Remove the bonnet/hood, remove the front panels, remove the scuttle panel, remove the front frame.
You finally have full access to the washer bottle. It's only held in with 2 nuts.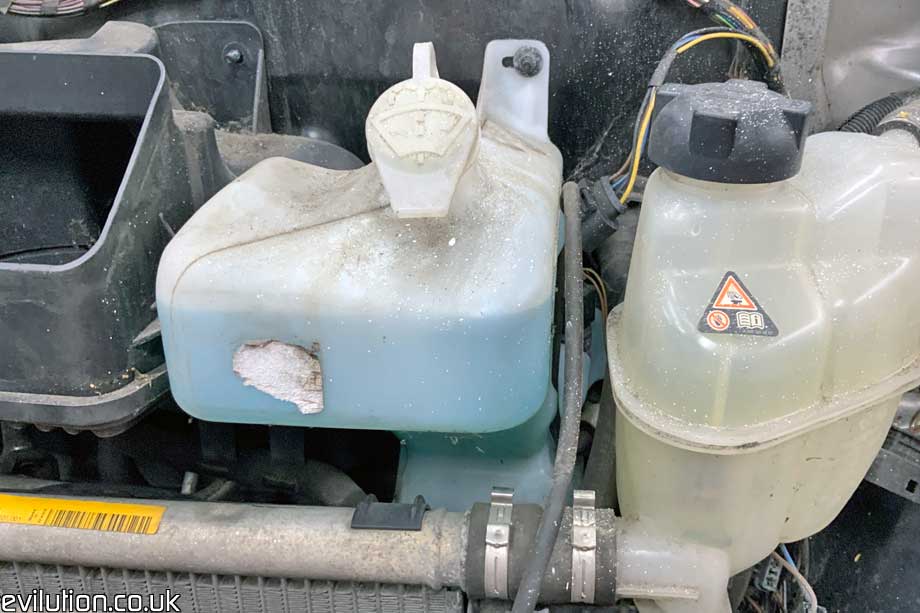 Remove the top nut with a 10mm ratchet.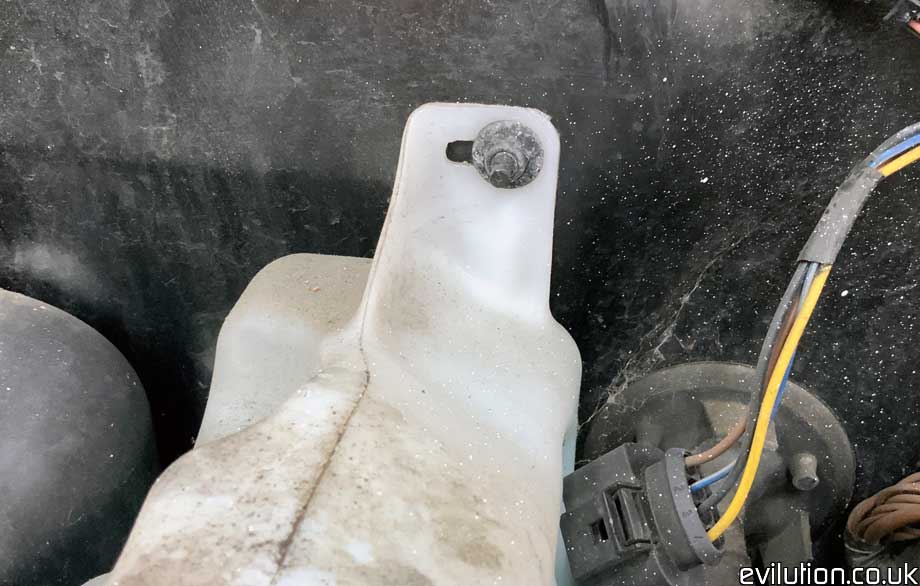 At the bottom of the bottle is the other nut. I have placed an arrow on both the top and bottom nuts so you can see the position of both.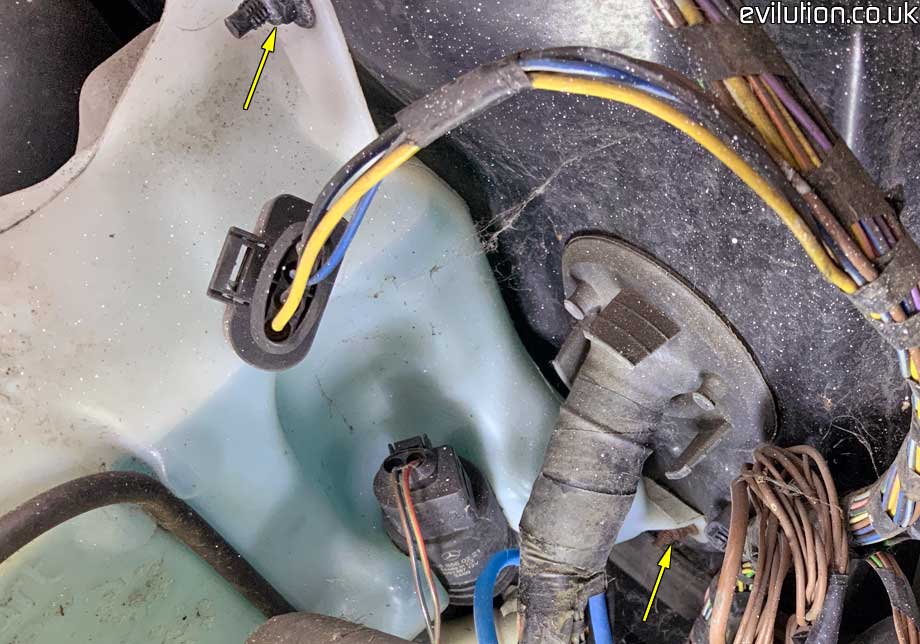 Again with a 10mm socket but this time with about 2 feet of extension bars, you can reach in through the front and remove the lower nut.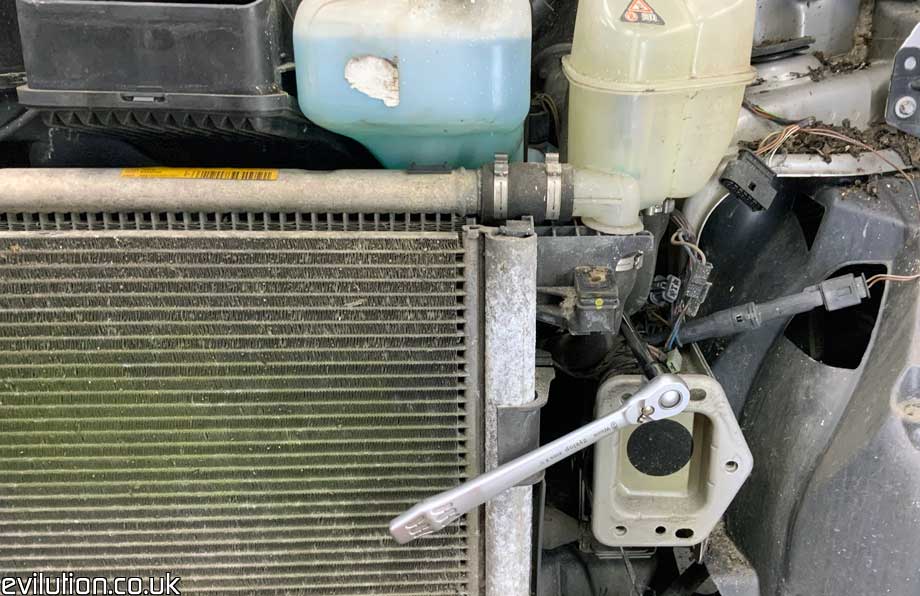 If your bottle is still fill, place the squirter tube into a container, turn the car on and pull the right hand stalk to activate the pump…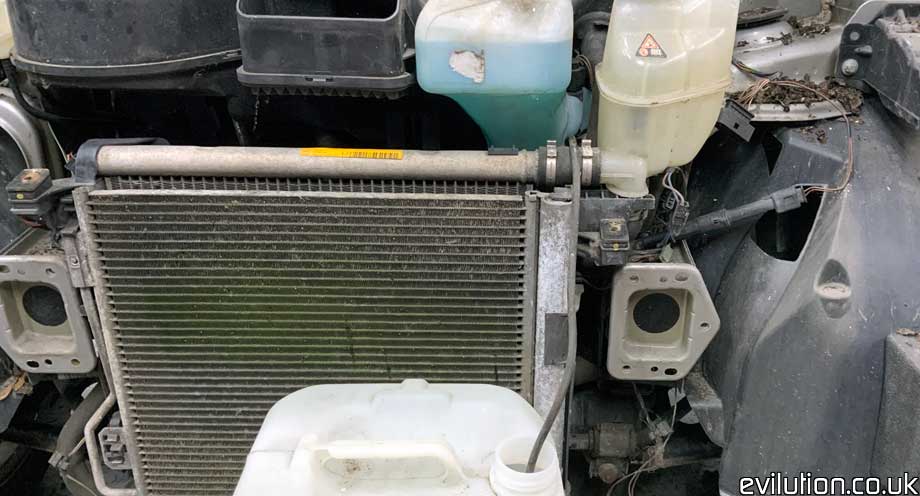 …eventually the washer fluid will transfer from one to the other, leaving you with an empty bottle. Now disconnect and remove the pump from the side of the bottle.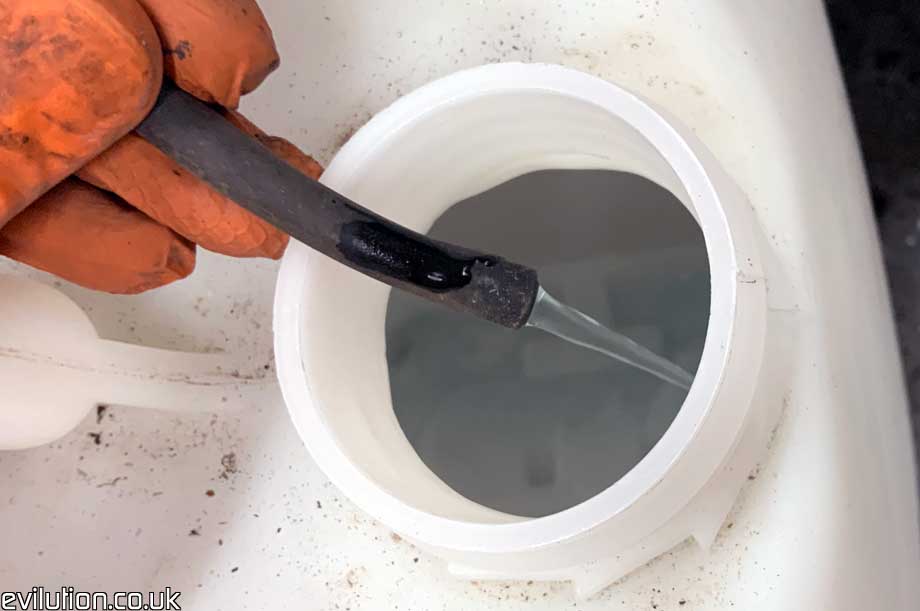 Finally, the bottle is clipped into the side of the cabin air inlet box. It's like a simplified ball joint. Just pull the bottle to the right to disconnect it.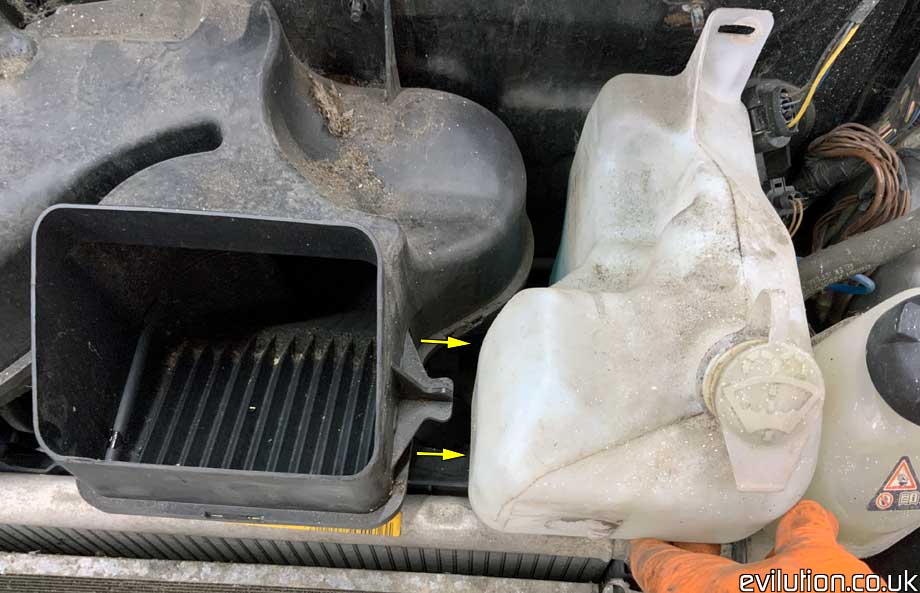 You can now lift the bottle clear from the car.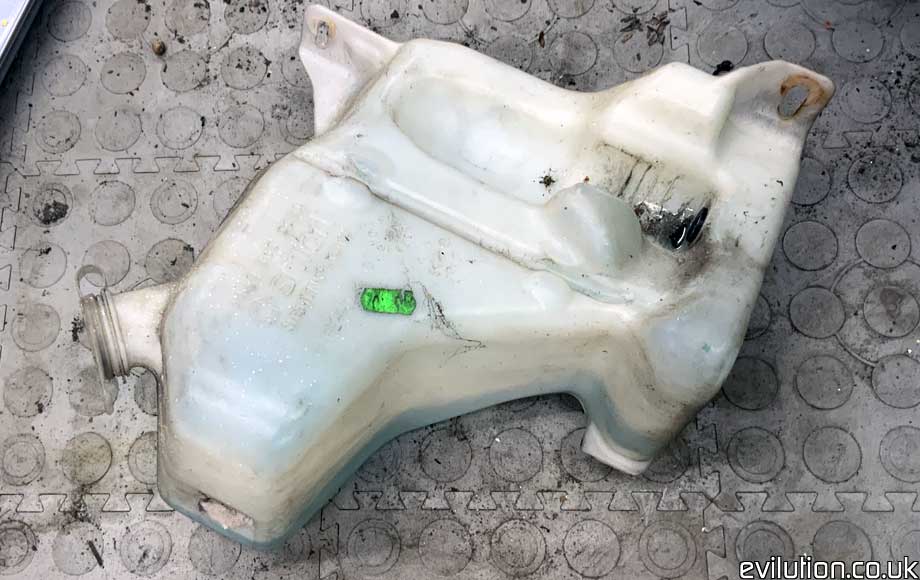 Big old space left.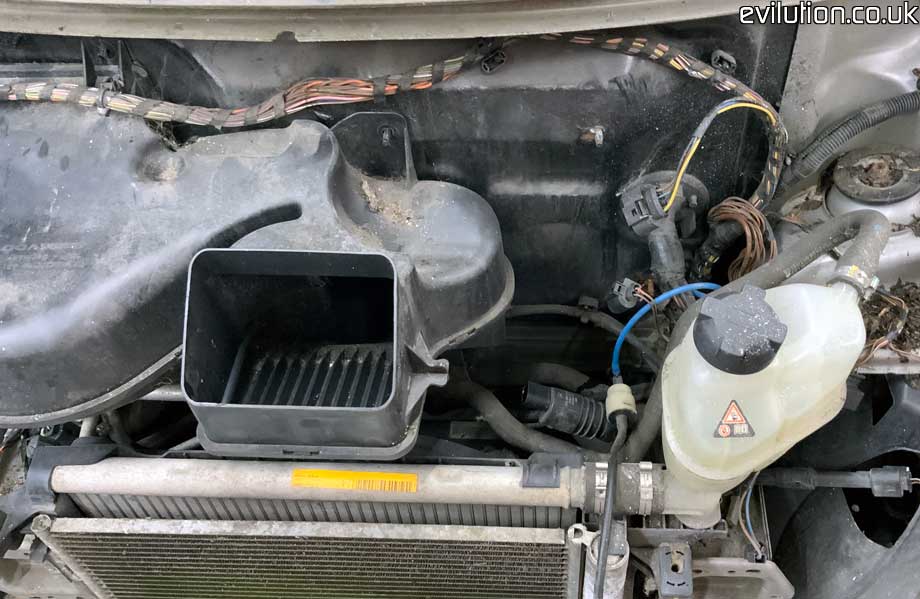 Depending on how badly your bottle is leaking, you could fit a replacement but in most cases, you can repair it with plastic repair methods like hot staples or epoxy.