Loosen the wheel bolts, jack the car up and remove the wheel to reveal the caliper.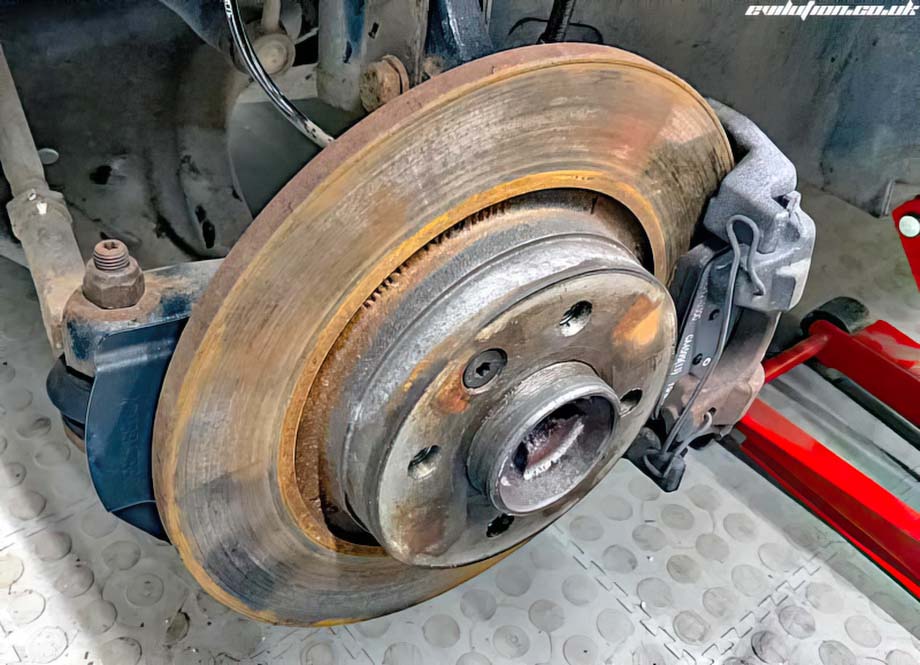 First we need to remove the spring clip.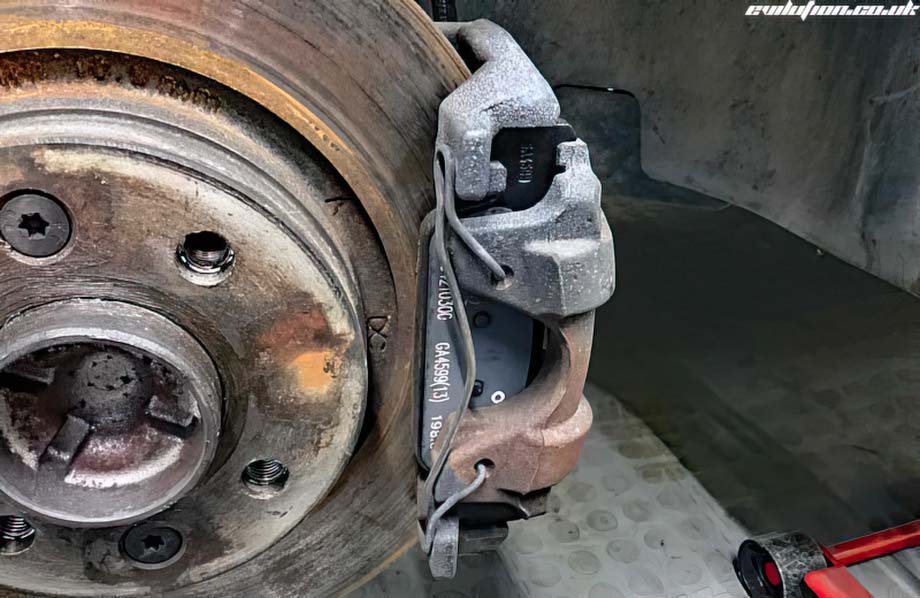 Use a flat blade screwdriver to lever 1 end out of the hole.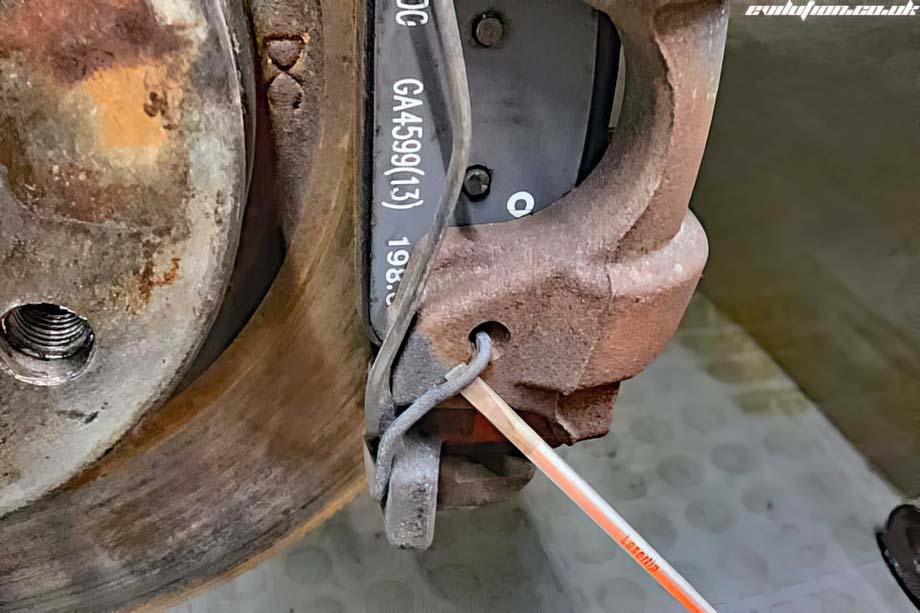 The clip will ping. Go and find it if it's not embedded in your eye.