What Is Being Fitted?

In this How2 we are fitting new shock absorbers and S-Mann lowering springs.

Fitting

Jack the car up on both sides, Remove the rear wheels and remove the arch liners.

Undo the bottom shock absorber bolt with a 16mm spanner and an E14 socket.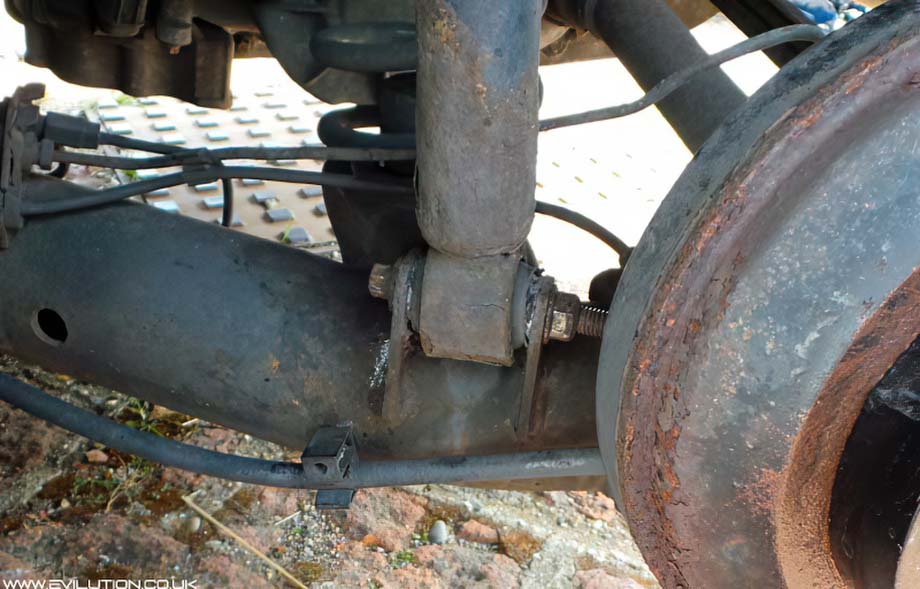 Remove the bolt and pull the bottom of the shock away from the mounts.