Colour coding the almond shaped headlights isn't as effective as the peanut shape lights due to the patterned glass lens but even so, everything is worth doing if it makes your car more unique.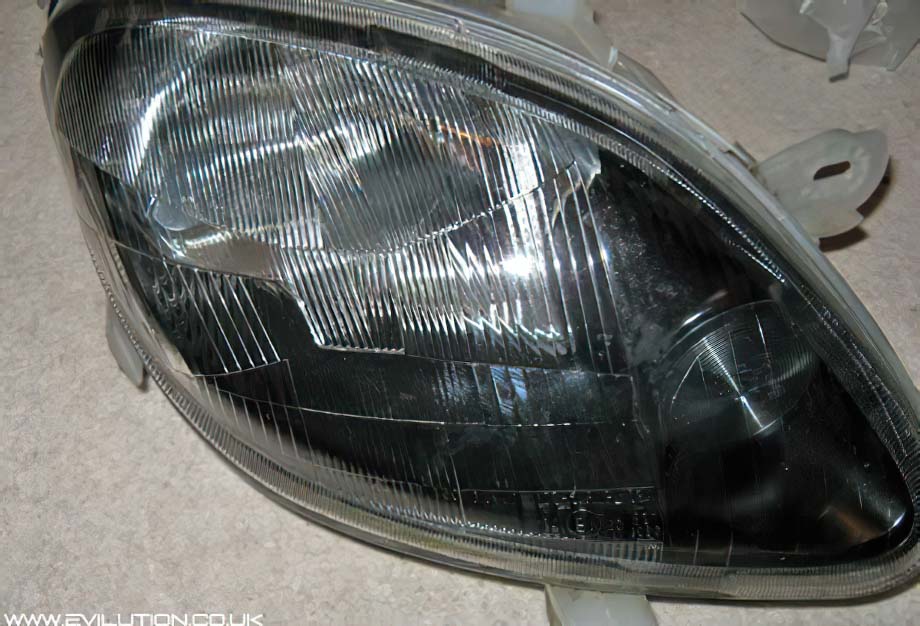 Mark 1 to Mark 5 Coupe Headlights. AKA Almond Headlights
Remove the headlights
and
take them apart.


Always heat the clips up before attempting to remove the lens, it reduces
the chance of the tabs breaking which can affect how well the headlight reseals.