This is the Bosch Highline fitted to the facelift 451. It's a touchscreen stereo that also plays DVDs.

For safety reasons the DVD player will not show an image unless:
* The handbrake is applied on the European version
*The gear selector is in P (Park) on the USA version.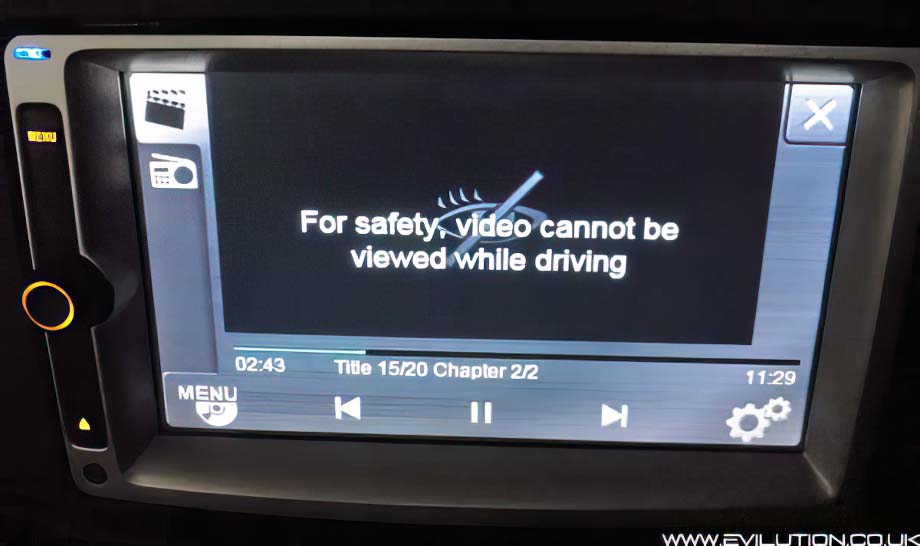 Where is the fun in that! I trust myself not to watch it whilst driving and the passenger may want to.

Time To Deactivate This Silly Feature

This is the Bosch Highline stereo.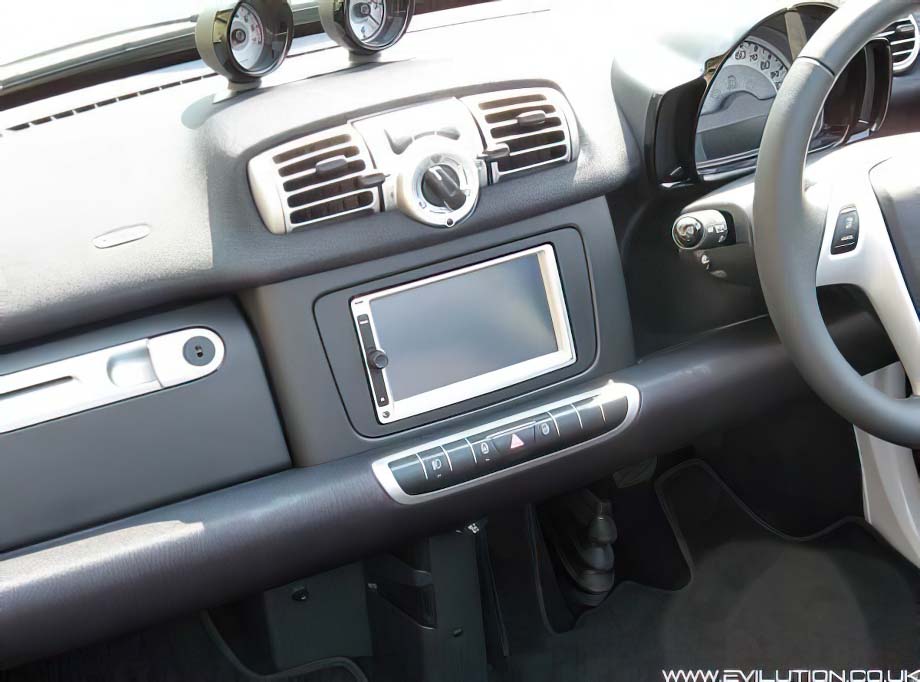 Here we have a DVD playing, ignition on and handbrake off (Euro version).
Note the screen...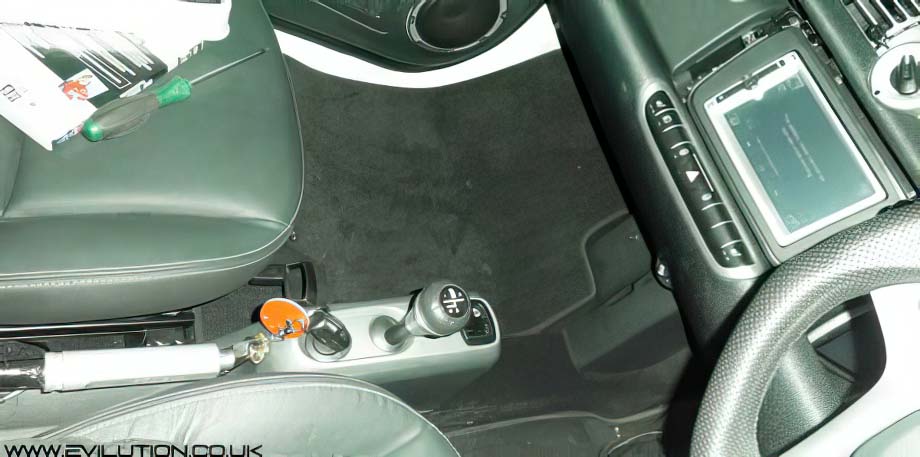 ...as this is what it is saying.