Removing the grill is easy, unfortunately you have to remove the front panels first,
see here
.

With the front panel sections removed you can see how the grill is held in place.
Just unclip all the clips with your fingers starting from one end and working along.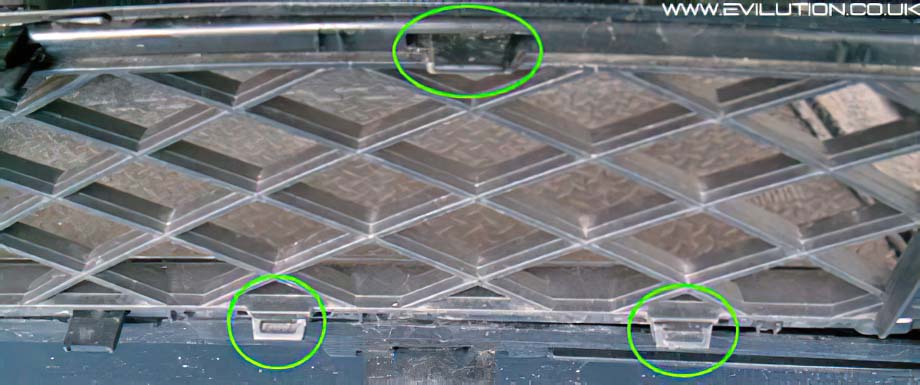 The grill will come away from the panels. It is the same for the front lower mesh too.

To refit it just pushes into place, ensure that all the clips are engaged correctly.



This is the same method for the original 451 and the facelift 451.